What is Tremor Mod?
Tremor Mod for Terraria is one of the biggest and best mods for Terraria 1.3
The mod is created on tModLoader for the latest version of Terraria.
The latest version of the mod's contents includes 522 items, a lot of monsters, 7 NPCs and 6 new bosses!
* And our wiki that is still in progress even after this mod has been out for almost a year!
News
1.3 teaser-trailer has been released!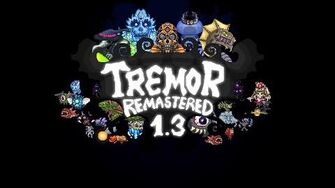 Links

Latest activity